-PROTEST AT THE TURKISH BORDER –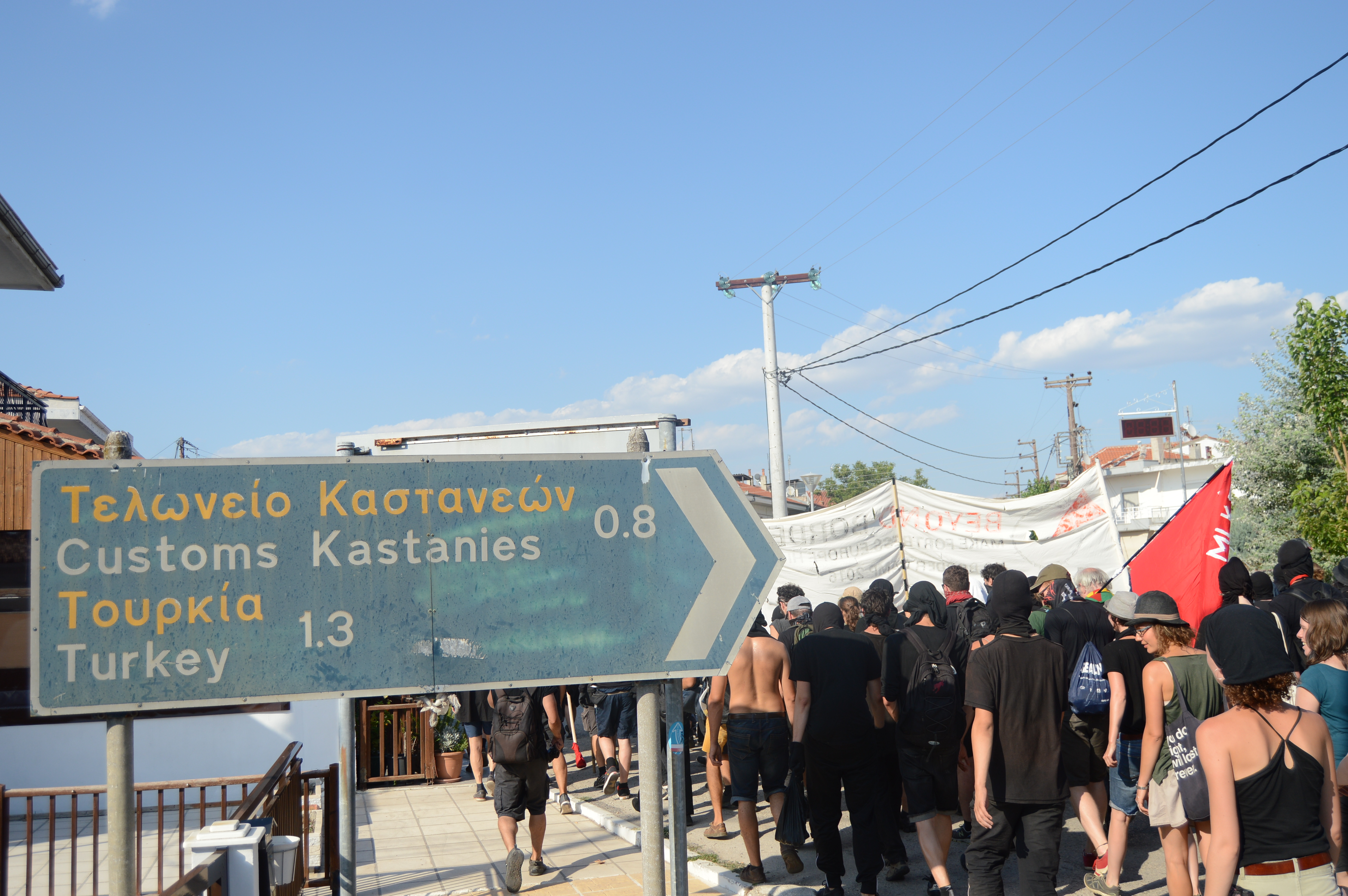 Turkish border is now the focal point of an ideological clash which has turned into action. The clash is between those who want to push imperialist politics, and activists or migrants, who fight for the free movement of people. The Turkish situation is now more complex than ever and is worsening the situation for many people already in precarious situations, due to the recent EU-Turkey agreement that calls for the deportation of all people found in EU territory who haven't requested asylum from the Greek authorities.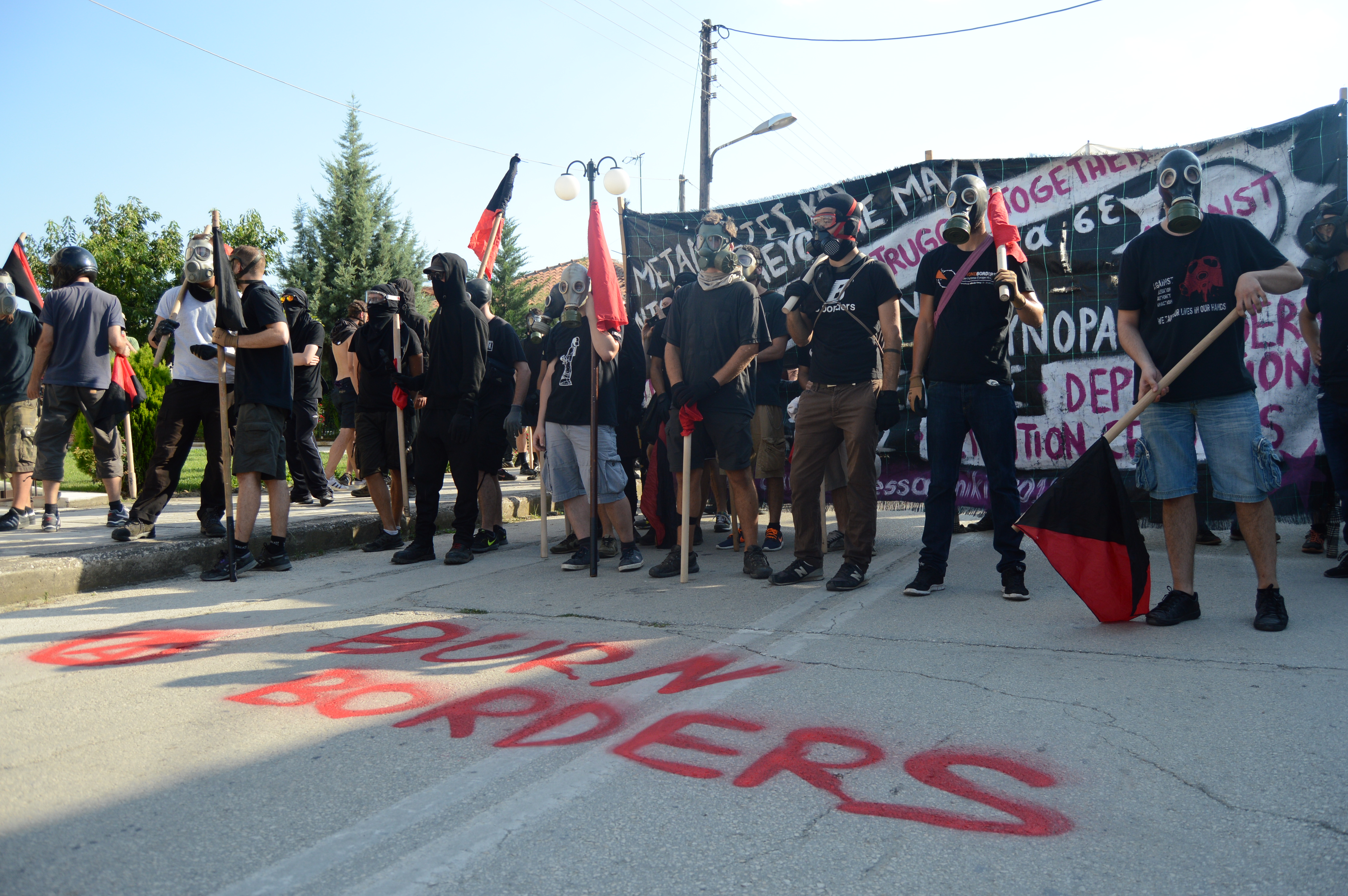 The No Border Camp has been organizing the demonstration at the Turkish border for weeks. Yesterday, we started from the university at around 10.30am to reach the border between Greece and Turkey, aiming to arrive in Evros. After travelling for approximately 6 hours, the caravan composed of approximately 300 people was stopped in the village of Kastanias, 1km from the Turkish border. From there, we started to march, singing and screaming slogans in various languages, demanding the borders be opened and the end of deportations. After a while, we found ourselves in front of a line of police blocking our path. The march clashed with this border imposed by the authorities.
Our action intended to have a symbolic meaning around an ideological platform. Every border that divides and
distinguishes between populations cannot achieve anything other than to strengthen socioeconomic models, which have proved unsustainable for everyone other that those belonging to elistist authoritarian groups of so-called "first world" states. We believe that nobody can legitimately decide the will of another person, choose where they want to live, or decide on the conditions that "allow" or prevent a person to live where in the world they they choose. Laws increase the gaps between people where bridges should be built; in a less figurative sense, laws stigmatise and kill. For all these reasons, among others, the No Border Camp preplanned the goal of attacking the borders. All of the borders. Whether they are metal fences or psychological barriers, a line of cops or pieces of paper.
Against all authorities and all borders.